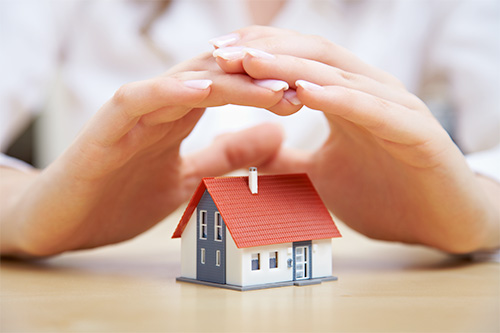 When shopping around for an insurance policy to protect your home you may realize that there are two main options for people who own their own home: homeowners insurance and dwelling insurance. Don't know what the difference is between the two? Deciding which type of insurance you need for your home doesn't have to be a tedious confusing task. Here's a bit of useful information you need to know when deciding between a home insurance policy and a dwelling policy.
A dwelling insurance policy is most commonly used to cover investment properties or second homes because it only insures the building itself and doesn't cover any personal property inside unless you add extra coverage. Dwelling insurance covers the structure of your home from all kinds of natural disasters like fires and storms, with the exception of floods or earthquakes. Since dwelling insurance does not provide any type of liability coverage, the owner will not be protected and will be held responsible if someone were to get injured on their property.
Many insurance companies define a primary residence as somewhere you live for at least 6 consecutive months and recommend you protect you and your property with a quality homeowners policy. Enrolling in a homeowners insurance plan covers your structure, similar to dwelling insurance, as well as provides standard coverage along with personal property and personal liability protection.
Unlike dwelling insurance, homeowners policies usually also cover other structures on your property such as detached garages and sheds. Homeowners insurance doesn't only protect your home, but your personal items such as furniture, appliances and clothing as well. If something happens to your home making it uninhabitable, most homeowners insurance providers will assist you in providing you with temporary living expenses while you fix it or look for a new home, which is not covered in any standard dwelling insurance policies.
For more information and to find out how we can assist you, please email us or call Tony Moreno Insurance at (909) 986-2550