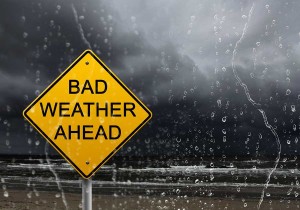 The holiday season is finally upon us and many Americans will be hitting the roads here in the next few weeks to visit their loved ones, attend holiday parties and partake in exciting festivities. If you plan to be out and about this holiday season, here are a few safe driving tips to keep in mind in order to make sure you and your family arrive at your destination safely.
Inspect Your Vehicle Before Departing
Before you load up the kids, make sure you inspect your car, truck or SUV to ensure it is safe for the road. Start by checking your battery, brake fluid, antifreeze and oil. Then, check your lights and and turn signals to make sure they are properly working.
Check Weather Conditions
It's also recommended you take a look at weather conditions along your travel route to make sure you are prepared. The weather could be sunny and bright where you live but then quickly change as you get closer to your destination. If rain or snow is in the forecast, it's important to inspect your windshield wiper blades to make sure they are working correctly. If not, you need to replace them before you hit the road.
Pack An Emergency Kit
Wintry weather can cause some dangerous road conditions, so you definitely want to pack yourself an emergency kit that contains everything you could possibly need if a problem were to arise. Your winter weather emergency kit should include things such as a blanket, an extra pair of gloves, a flashlight, traction mats and tire chains.
NEVER Drink and Drive
Many people enjoy sipping a cocktail or two at those fun holiday parties, but it is never a good idea to get behind the wheel if you have been drinking. It's best to make sure you have a designated driver, take public transportation or call yourself an Uber if you are planning to be drinking during the holidays.
An accident could ruin your entire holiday season. All you have to do is follow these simple tips to keep you and your loved ones safe while traveling during the holidays!