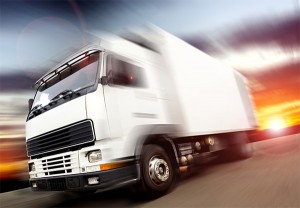 Businesses that rely on the transportation of goods, customers or equipment to operate definitely need to insure all company vehicles. Whether you own or rent the vehicles your company uses, you need to have them covered with adequate commercial auto insurance. Some business owners are shocked to find out just how much their premiums are when it comes to insuring vehicles for business use. This may be because they're not fully aware of what determines the rate they pay. If you're a business owner, check out these 7 things that can affect your business' commercial auto insurance premium.
1. The Driving History of Employees – The biggest thing that will impact your commercial auto insurance premium is the driving history of your employees. If there is an employee of yours who will be using one of the company's vehicles and they have a lousy driving history, this could surely raise your premium. This is why it's important to check the driving history of any employee who will be driving for the company prior to hiring them.
2. Vehicle Use – Of course what the vehicle is used for can impact insurance premiums for the company. If the vehicle is primarily used to just deliver food or general items, the insurance premium will understandably be lower as compared to vehicles which are used to transport hazardous materials or customers.
3. The Vehicle Itself – Another thing that is considered by insurance companies when determining commercial auto insurance rates is the actual vehicle itself. For example, if the vehicle is a newer model with the latest safety features, it's very likely that your rate would be lower than if it were older. Larger vehicles are generally safer than smaller compact ones, so you may also want to look into purchasing or renting spacious sedans, trucks or vans for company use to cut insurance costs.
4. Where the Vehicle is Parked – Similar to personal auto insurance policies, where the vehicle is usually parked can impact premiums. Businesses who store their company vehicles in a garage or secure covered space can save a bit on insurance because there is less risk of theft. Vehicles with alarm systems or GPS locator devices installed in them also usually save business owners a little on their premiums.
5. The Number of Claims Previously Filed – As with any type of insurance, the number of claims that have previously been filed by your company can definitely impact the premium you pay.
6. Location of the Business – As with all commercial insurance policies, the location of the business can definitely have an impact on premiums. Companies who are located in or will be doing business in areas of town with high crime rates are almost always subject to higher auto insurance premiums that those located in better neighborhoods.
7. Coverage Limits – The type of coverage limits you choose also affect commercial auto insurance premiums. You may want to consider a higher liability limit to protect both your business and the driver's personal assets in the event of an accident.
Contact us today for a Commercial Auto Insurance Quote or call us today at (909) 986-2550.