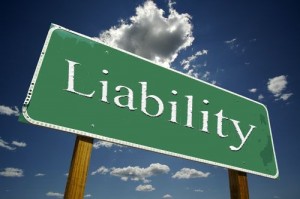 Insurance policies and coverage terms often go by the wayside and under the radar of most policy holders. But how much knowledge you have of your policy often coincides with whether or not you end up with the raw end of the deal if you have an accident. Liability coverage is a touchy area that is not commonly understood but ought to be. Our goal is to help you better understand what liability coverage means for you and your family in case of an accident. Here are three areas you should understand before you sign off on a policy.
Auto Liability Coverage's
Depending on the policy, most auto liability coverage secures you in the following incidents up to the amounts listed beside them:
– Property Damage/ dependent upon the limit you set anywhere from $25,000-$100,000
– Bodily injury liability limit per person injured/ you establish the max payout on your policy
– Bodily injury liability limit per accident/ you establish this limit
Collision & Deductibles
Collision coverage is slightly different than comprehensive coverage but can be added to be your policy apart from comprehensive. Collision protects your car in the case of an accident. It doesn't cover any damage done to another vehicle but if you hit a tree or other stationary object your damage is covered.
Deductibles determine the amount you have to pay your insurer out-of pocket to receive the coverage limits you've sent. So if you have a $500 deductible you have to first come up with the $500 before your insurer will pay for any damages incurred in the accident.
Property Damage
Property damage liability covers damaged property and may include any loss of use you experience.
Why Choose More Coverage?
Many people choose to opt for the bare minimum of coverage that the law allows, but you get what you pay for, and if you choose a policy that does not cover bodily injury or property damage you could set yourself up for lawsuits. For the price of a cheap lunch you can upgrade your policy from liability only to more comprehensive coverage. Why not have you and your family fully protected from financial woes by opting for more insurance? Call Tony Moreno Insurance today at (909) 986-2550 or contact us online and talk to an agent to set up more extensive coverage on your auto policy today!