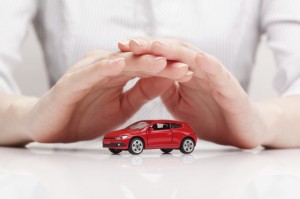 It is a known fact that accidents happen and everyone wants to make sure to get appropriate coverage because it might be very expensive. Hence, liability can be defined as the person who is at mistake or fault. The individual who caused this damage is liable to another individual for his or her actions. If due to your fault any accident happens and results in a bodily injury to other person or damage to the property, auto liability coverages will safeguard your financially or monetarily. It will cover all if not most of the expenses of the injured party, which will include court and legal costs, damage to the vehicle and medical costs.
Normally, minimum liability coverage is obligatory by all the states for any kind of policy and consists of two kinds: property damage and bodily injury. It can be said that this covers all the damages you are lawfully accountable for or after the accident.
Bodily Injury Liability – In the case if you cause death or injury to someone, this will cover the court fees, suffering and pain, loss of income, funeral expenses, hospital and medical bills only if you are being sued and any other likely costs due to the injury caused to the involved person.
Property Damage Liability – If the property of another driver is damaged and you are at fault, this will cover up to the amount you have signed up to be covered. It can consist of the maintenance needed to fix the vehicle of other person or purchasing a new replacement for it, damages to signal lights, signs, fences and buildings.
One other significant characteristic you require to know is liability limits, which is generally expressed in 3 separate numbers, like $5000/$30000/$15,000. This actually refers to the highest total your policy can give in case you want to utilize your auto liability coverages.
The first number denotes the highest amount of money your policy can pay for replacements or repairs to the damaged property involved.
The second is the maximum amount of money your policy can give for all the individuals injured in 1 accident.
The third number is the highest amount of money your policy will actually cover for each of the person involved.
At the same time, Collision & Deductibles also needs to be given importance while going for the liability coverage. As you may anticipate, having the lower limits will certainly not cover you completely and this will leave you accountable for all the surplus costs. Due to this reason, it is significant that you choose for the maximum limits which will shape in contentedly within your total budget, if you are mixed up in a very serious accident.
Hence, Auto Liability Coverages protect you from the damages caused due to your fault, but does not cover any kind of damages to your property or you, this is why you also require to have collision and Deductibles coverage. However, understanding this important section of your policy is usually one stride ahead in getting fully protected for any kind of accident on the road.